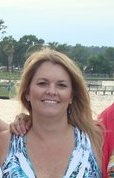 Jill Bryan – Researcher
I am a mother of five and have been married to my lovely husband for 16 years.
I have always been facinated by things that go bump in the night. I love trying to figure out what is causing homeowners to think their residence is haunted. It's exciting to research and discover evidence of the beyond.
Watch this video t learn more about her - Meet Jill