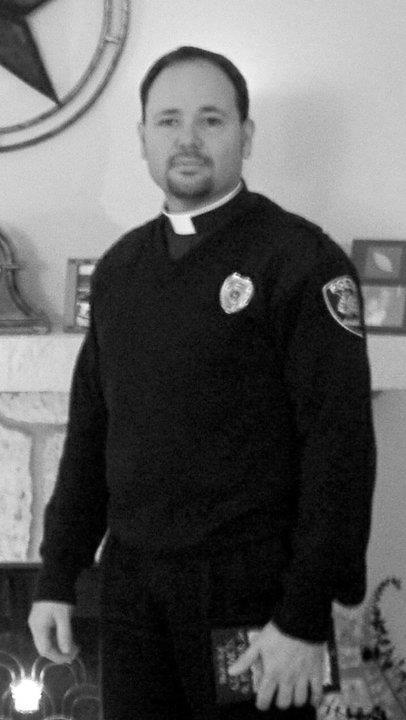 Chaplain Robert D Hall – Priest
The Rt. Rev. Robert D. Hall, OFC
Ecumenical Catholic (Old Catholic) Bishop in Texas (Houston/Harris County)
— An autocephelous Catholic jurisdiction –
I am an Catholic Bishop in the Ecumenical Catholic Church. I am 47 years old, Native Texan, published Author, Master Peace Officer/Special Investigator. Former, "PPO" – Personal Protection Officer/Body Guard, who loves to play the drums.
An Ecumenical Catholic Priest and Bishop as well as a Certified Pastoral Counselor. A (Former Police Chief, Austin ISD Police Captain, Hospital / Hospice Chaplain), and Police Academy Instructor. Former Family Violence, Sexual Assault and Child Abuse Investigator, & Hostage Negotiator.
Former Personal Protection Officer in the public & private sector prior to taking over office as a POLICE CHAPLAIN. CURRENTLY Studying Forensic Science: Mortuary Science including Funeral Direction in Embalming Sciences in Houston, Texas.
Ecumenical Catholic Bishop of the Ecumenical Catholic Diocese of Texas in Houston. (Previously attended St. Edward University (Austin, Texas), Austin Presbyterian Theological Seminary (Austin, Texas), and Westminster Theological Seminary.)
Founder and current administrator of the Police Chaplain Corps in Texas. For questions or services please contact: This email address is being protected from spambots. You need JavaScript enabled to view it.
I really enjoy playing drums. Memberships: National and International Police Chiefs Association, Police Chaplain Corps of Texas, Texas Funeral Directors Association, Human Rights Campaign (Supporting GLBTQ causes), Ecumenical Catholic Church and Ecumenical Anglican Communion, National Assocation of Police Chaplains, and National Association of Christian Counselors, & North American Conference of Old Catholic Bishops.
WELCOMING OF ALL PEOPLE WITHOUT CONDITION!